ACDelco Top Shop Automotive Award 2016
ACDelco Top Shops Enjoy VIP Experience During AAPEX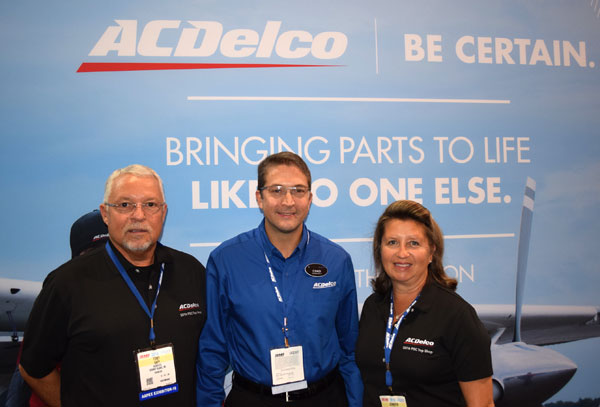 ACDelco rolled out the red carpet to honor five Top Shops Contest grand-prize winners and their guests during AAPEX. Cobb Galleria Automotive won the 2016 Top Shop Award for the Southeast U.S.
Introduced in May to celebrate the 100th anniversary of the ACDelco brand, the Top Shops Contest recognizes outstanding members of the ACDelco Professional Service Center (PSC) program who exhibit customer service excellence and support for their local communities.
"Throughout our 100-year history, the repair shops have been an instrumental part of our success," said Heather Waszczenko, national brand manager, ACDelco. "As we celebrate this milestone at AAPEX, we're thrilled that the owners of these top shops can join us to share in the excitement of Automotive Aftermarket Industry Week."
The following Top Shops Grand Prize winners – one from each of ACDelco's five business regions – enjoyed a complementary trip to Las Vegas:
Orlando Crivelli, G.O. Crivelli Automotive Inc., New Castle, PA
Danny Miller & Peter Treinen, Village Mobil Auto & Tire, Waunakee, WI
Rick Ruback, Rick's Automotive, Cleburne, TX
Tony Sapp, Cobb Galleria Automotive, Smyrna, GA
Doug Widhalm, Auto Care Experts, Yakima, WA
After AAPEX and SEMA, ACDelco hosted the winners at the Ron Fellows Performance Driving School at Spring Mountain Motor Resort and Country Club in neaby Pahrump, NV.
Through its PSC program, ACDelco partners with more than 5,000 independently owned shops to provide marketing support and training.
Monday - Friday: 7:30 - 6:00
Saturday: Closed
Sunday: Closed
Cobb Galleria Automotive
2781 Cumberland Blvd.
Smyrna, GA 30080